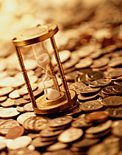 Introduce a Florist - Get USD$1000 Reward
To Speedup the network expanding, in a limited period,LocalStreets rewards people who introduce their local florist to this Florist Network.
USD$1000 cash reward will be given to those who introduce a local florist to LocalStreets. (Provided there is still no agent yet in the region.)
The more florists you introduce, the more USD$1000's you can earn.
How is it possible? -The reward USD$1000 to you comes from our profit-sharing.
To give you a better idea of this, for example, if your introduced florist averagely sends 30 orders/month through the Florist Network platform, in less than ONE year's time, you will have received your full $1000 reward through this profit-sharing.
For further details about our reward policy, please contact us.
Interested? Contact Us Now!
We only take a limited numbers of agents in certain regions, so if you are interested, HURRY! email us at flower@localstreets.com:

1.your contact details,
2.a little bit about yourself.
We will reply your email as soon as possible.